Section K: Recipes for Calorie Counters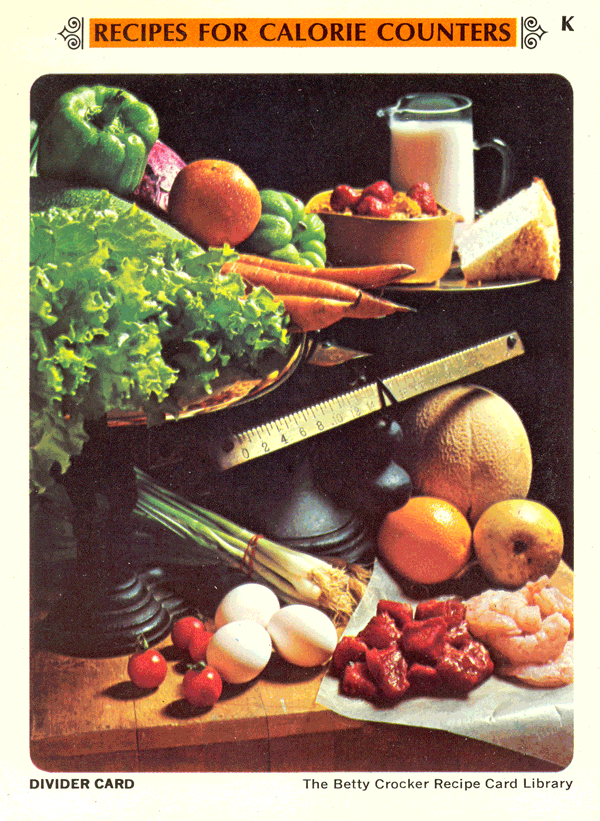 about RECIPES FOR CALORIE COUNTERS...
Trimming down and slimming up means taking the "now" approach to eating with nutritionally balanced meals that help you and your family tipd the scales at the weight that's right for you - then keep it that way.
As your guide, refer daily to the Basic Four Foods (back of Family Favorites contents card); then let these satisfying recipes help you along the way to bouncing good health, bright attractive looks and high morale.
Diet-watching has never been so delicious before!
Cordially,
Betty Crocker