Section J: International Favorites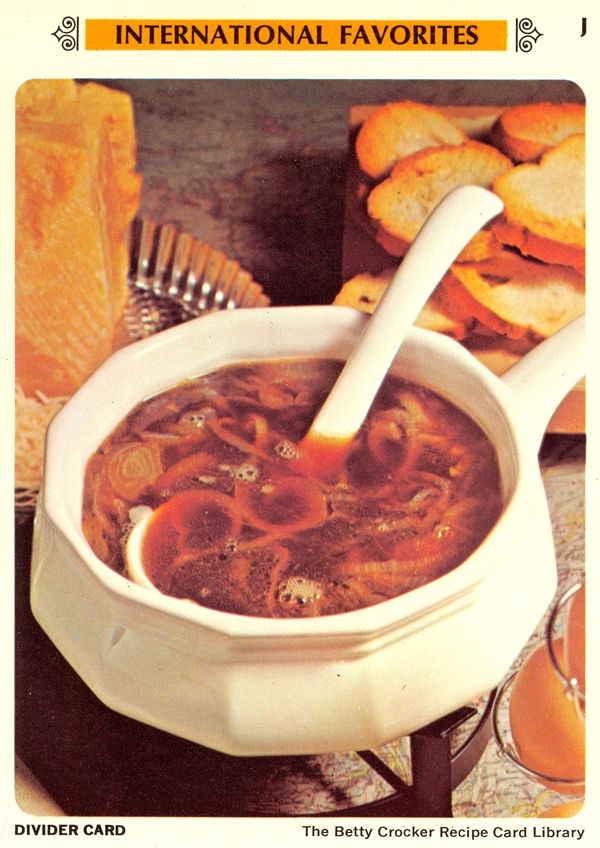 about INTERNATIONAL FAVORITES...
It's true that travel broadens tastes. In this magical era Americans bridge continents and span the seven seas almost as casually as they drive to the corner supermarket. It's a small wonder, then, that foreign foods take top honors in interest and more exotic specialties appear on restaurant menus every day.
With these recipes, you can relive romantic memories of the small French inn where you tasted Pots de Creme or sample Sukiyaki in anticipation of a visit to Japan. In fact, you can serve a world of foreign foods right from your own kitchen.
With a litte ingenuity and a lot of kitchen-testing, we have adapted classic dishes of international fame to American tastes. Each one tailored to readily available ingredients, simplified and streamlined to give you practical pleasure at home. Bon appetit!
Cordially,
Betty Crocker
---
Pictured: French Onion Soup
I wonder how Budget Casseroles feels about this?