Section O: Fondues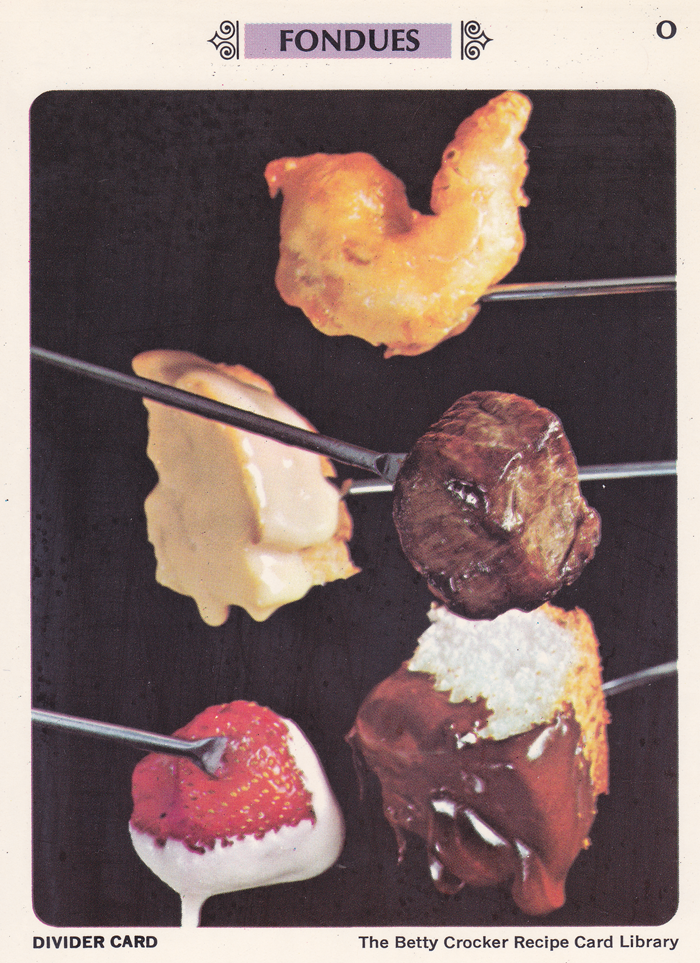 about FONDUES...
There's a world of parties in your fondue pot - casual, leisurely and always exciting ways to entertain. Families, friends and neighbors all love the do-it-yourself informality and fun of fondue that fits so well in today's life-style while it remains a throwback to the tribal communal pot.
A fancy for fondues has grown like Topsy and the kinds of pots, equipment and sources of heat have multiplied like rabbits. To help you make the most of your fondue party equipment, here are meats and seafood, vegetables and even appetizer and dessert fondues with special sauces, complete with menu ideas and party themes.
Remember, four to a fondue pot is best - for safety and comfort, too. If you have more guests, add a second pot and set out twin platters of foods to spear and dip. A word of caution - oil can splatter and cheese can burn so handle with care and cool it, please, before you pop each delicious morsel into your mouth. With a little care children as well as grown-up guests can safely enjoy a wonderful meal with little last-minute effort by you.
Cordially,
Betty Crocker
Pictured: Stuff on a tiny spears.