Section I: Dessert Spectaculars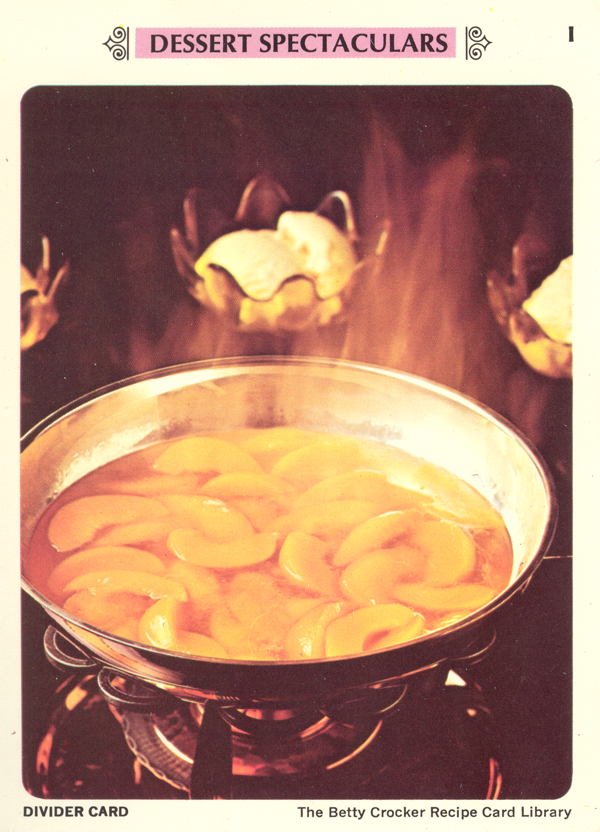 about DESSERT SPECTACULARS...
When you really want to star at your own party, these are the recipes to consult. You'll find that grand finale for a dinner party, something special and surprising to lend glamour to a plain-Jane meal, a flaming, frozen or whipped cream delight elegant enough to steal a scene at a "come-for-dessert" evening or afternoon affair.
These desserts are culinary works of art to make your reputation as a hostess with showmanship and flair. You can choose a recipe and create an all-out, no-holds-barred triumph with perfect confidence because directions are clear, simple, and have been many times tested by homemakers in kitchens just like yours.
Cordially,
Betty Crocker
---
Pictured: Peaches Flambe. I can hear the vanilla ice cream chanting as the peaches are sacrificed to the gods.