Section H: Entertaining on a Shoestring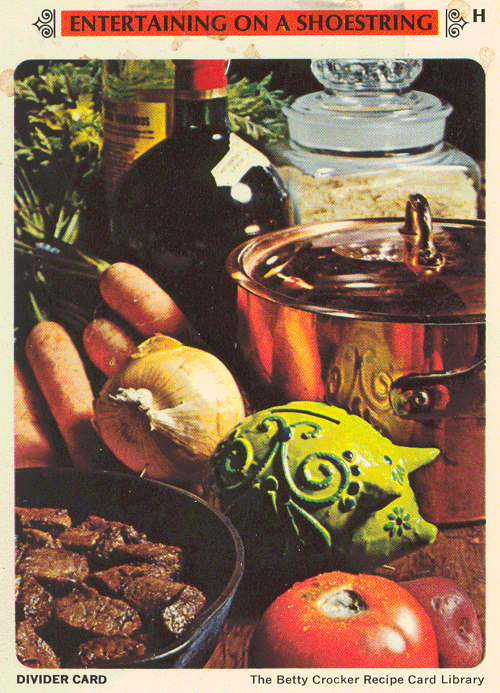 about ENTERTAINING ON A SHOESTRING...
You don't have to be a millionaire to give wonderful parties. So your budget is limited, but you love to entertain your friends? Here are some secrets for success: keep your guest list small. A simple but perfectly planned little dinner can be a more memorable occasion than a grand buffet for fifty and much easier on the pocketbook.
And you needn't always entertain at dinner. Refreshments after a concert, play or game add novelty and unexpectedness to entertaining. Begin with a genuine interest in your guests and remember that warm hospitality and imagination can accomplish wonders that great expense alone could not.
Create a festive party mood with simple accessories; serve foods that call for inexpensive ingredients but present them beautifully cooked and garnished. Above all, be yourself and entertain within your means. Your guests will love you for it! And for times when a larger party is in order, see our recipe collection for Crowd-Size Entertaining.
Cordially,
Betty Crocker
---
Having no friends at all can make entertaining so much easier. If these parties are taking place on an actual shoestring then the guest list should be small.